Design
---
Electro-Tech's first found itself in the traffic industry. Here we presented the traffic industry with a way to be more efficient and conserve energy. Since that time we have branched out into other industries where we could make a difference.
Electro-Techs's now has a presence in a multitude of different markets including: the traffic signal, the commercial lighting, the automotive lighting, the industrial lighting, the medical equipment, and the law enforcement markets. We have designed lighting solutions for many different municipalities, governments, and private industries. Even the Disney Imagineers have come to us for our lighting expertise.
Innovative traffic design and signaling companies have approached Electro-Tech's for their lighting needs.&nbsp Futuristic intersection control, "Emergency Vehicle Approaching", signs have been designed in conjunction with our strategic partner E-ViEWS.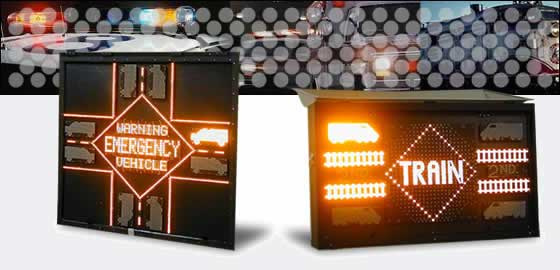 Make sure LED Lighting sources are ideally suited for your application. LED lighting requirements are principally dictated by the need to be seen. (Traffic signals, navigational beacons, obstruction lighting, signage, runway lighting, brake lights...)
Selecting the correct lighting technology for the designated application will result in significant energy savings and performance advantages.
Didn't find the product you were looking for? Just ask! Click here to learn how to contact us.